Alberta Immediate Roadside Sanction (Impaired Driving) Appeals
Alberta's IRS FAIL Appeal Experts
Our experts will review your case with you for free and with no obligation
Call today, you only have 7 days from the date you received your IRS suspension to dispute it
Have you received an Immediate Roadside Sanction (IRS) under Alberta's impaired driving laws? It's important to know your rights and appeal options. Our expert team is here to help. We offer a free, no-obligation case review to help you understand your situation and make informed decisions.
Keep in mind, you have only seven days to contest your IRS sanction. Get in touch with us today and our knowledgeable court agents will walk you through this important process.
Section 88.1 of the Traffic Safety Act requires a specific approach, which is different from traditional impaired driving charges. The appeal process might seem intimidating, but our team has extensive experience with both written and oral appeals. The latter involves a simple 30-minute hearing, without police officers or a prosecutor, providing a more comfortable setting for you to present your evidence. With the recent changes, your appeal will be heard within 21 days and you'll receive a decision by the 30th day from your sanction.
We have a strong track record in helping people overturn their suspensions and get back their driving privileges. Contact us now to learn how we can help. We're committed to exploring all possible options to get your driving privileges reinstated.
An IRS sanction can be disruptive, but with our expert advice, you can navigate the appeal process with confidence and protect your rights. Don't delay – you have only 7 days from the date of your sanction to contest it.
Get in touch today for your free, no-obligation case review. Let's work together to overturn your sanction and get you back on the road. You can trust us to guide you through this crucial process.
We Have Helped Many Drivers Just Like You With Their Alberta Immediate Roadside Sanction Appeals & We Can Help You Too

Don't wait to reach out and speak to our experts. You have a very limited time (7 days from the date of your suspension) to appeal your IRS suspension under Alberta's new Impaired Driving Laws
We Take Care Of You From Start To Finish
You can trust our expert agents to guide you through this difficult time. We have the experience and knowledge to handle your matter from start to finish so you can get back behind the wheel sooner

Our Experts Review Your Case
Our experts will review the details of your case, evaluate your chances, and identify any weaknesses in the evidence.

We Take Care Of The Paper Work
We expertly prepare and file your arguments and the documents required for your Immediate roadside suspension appeal.

We Handle Your IRS Appeal Hearing
Our experts agents handle your immediate roadside suspension appeal hearing and do almost all the talking.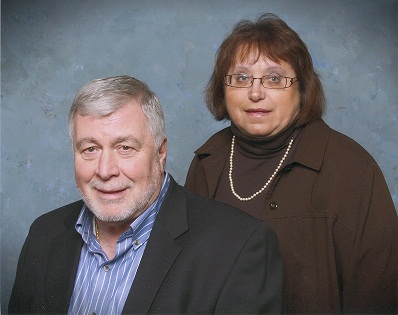 We are founded and managed by an Ex-RCMP Officer and we have over 30 years' experience defending drivers like you across all of Alberta
We are the only Traffic Defence Agency Founded by an Ex-RCMP Officer and our experts have defended traffic tickets and minor criminal matters in Alberta and across Canada for over 30 years.
When it comes to picking the right team to appeal your Alberta Immediate Roadside Suspension, choose the ones with the decades long track record of successfully defending drivers just like you!
We are the experienced team you want on your side. Call us now!