We Can Help You Appeal Your Alberta Demerit Point Suspension & Any Other Alberta Drivers Licence Suspensions
(Our Agents are Alberta's Demerit Point & Drivers Licence Suspension Experts)
If you have had your Alberta driver's licence suspended for demerit points, or if you have an Alberta licence suspension for any other reason, our experienced agents are experts at helping you navigate the complicated Alberta demerit point system. Our experienced traffic court agents will be able to spot what others miss and routinely find a way to have your Alberta demerit point suspension overturned and get you back on the road sooner when others tell you there is nothing you can do.
Demerit points and driver's licence suspensions are a serious concern for you as an Alberta driver licence holder, and everyone who relies on your driver's licence to get to work, the grocery store, school and everywhere else you need to go on a daily basis in order to live your life. That's why its so important to fight every traffic ticket you get and to stay on top of your demerit points. If you have had your Alberta driver's licence suspended for any reason, including reasons related to Alberta demerit points or Alberta's new administrative suspension laws, including Alberta's new IRS charges, then you should call us today and speak to one of our experienced agents to explore all the possibilities available to have your Alberta demerit points removed, your suspension appealed and overturned, and many other ways we can help get you back behind the wheel sooner.
The biggest problem Alberta drivers face with demerit points is that they can accumulate quickly, and a suspension can sneak up on you. Another huge issue drivers in Alberta face are insurance premium increases from demerit points appearing on their abstract.  Often, even one traffic ticket can cause a hike in your insurance premiums and, if you get the wrong kind of traffic ticket, it can become nearly impossible to get insurance in the future. Here at save my licence we are experts at helping our clients avoid Alberta driver's licence suspensions and helping them get back on the road if they do have problems.
The number of demerits you can accumulate before a suspension occurs varies depending on the class of licence you hold as do the unseen effects that come from a high number of demerit points accumulating on your Alberta driver abstract. For example, as a class 5 driver in Alberta you only get 15 demerit points before you are issued a demerit point suspension and as a GDL driver you only get 8 before your Alberta licence suspension. Class 1 and other professional drivers can become uninsurable with as little as one traffic ticket on their record. Another consideration is that demerit points in Alberta will stay on your licence for two years. In many cases we can keep the demerit points off your record all together and if they are there already, we can often eliminate demerit points from your record, so they do not show on your abstract. We have been helping drivers like you for over 30 years and know many ways to help you clean up your record and to deal with your suspended licence to help get you unsuspended and back on the road.
If you have had your Alberta Driver's licence suspended for any reason, including demerit points our agents have the experience and a long record of success at getting drivers like you unsuspended and if there is a way to reverse your suspension our experienced team will be able to help you.  Call us today and find out how we can help you like we have for tens of thousands of other Alberta drivers suffering through their driver's licence suspension. The first consultation is always free, and we are available 24/7 to discuss your driver's licence suspension or demerit point suspension.
We Have Helped Thousands Of Drivers Just Like You With Their Driver Licence Suspensions & We Can Help You Too

Don't wait to reach out and speak to our experts about your suspension. You have a limited time to act under Alberta's traffic laws
We Take Care Of You From Start To Finish
You can trust our expert agents to guide you through this difficult time. We have the experience and knowledge to handle your matter from start to finish so you can get back behind the wheel sooner

Our Experts Review Your Case
Our experts will review the details of your case, evaluate your chances, and identify any weaknesses in the evidence.

We Take Care Of The Paper Work
We expertly prepare and file your arguments and the documents required for your matter.

We Send Your Results In An Easy To Read Email
Once we resolve your traffic ticket, we send you an easy-to-understand email with your results and any additional action required.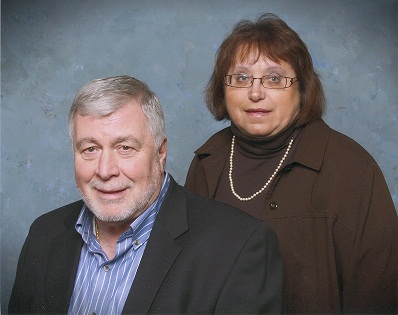 We are founded and managed by an Ex-RCMP Officer and we have over 30 years' experience defending drivers like you across all of Alberta
We are the only Traffic Defence Agency Founded by an Ex-RCMP Officer and our experts have defended traffic tickets and minor criminal matters in Alberta and across Canada for over 30 years.
When it comes to picking the right team to help you fight and overturn your Suspension, choose the ones with the decades long track record of successfully defending drivers just like you!
We are the experienced team you want on your side. Call us now!